Make your video editings like
a professional
leveraging the power, precision
and control of Pinnacle Studio 26
Pinnacle Studio

26 Standard

Perpetual license

Functions common to the 3 VERSIONS :

Advanced video editing software

Tools for recording screen content and capturing webcam video images

DVD menu creator with templates

Hundreds of creative filters, effects, titles, transitions and templates

STANDARD

6-track editing

Colour correction tools

Multi-camera mounting for 2 cameras

More than 20 MyDVD menu templates

Controls based on key images

Pinnacle Studio

26 Ultimate

Perpetual license

Functions common to the 3 VERSIONS :

Advanced video editing software

Tools for recording screen content and capturing webcam video images

DVD menu creator with templates

Hundreds of creative filters, effects, titles, transitions and templates

Ultimate

Editing on an unlimited number of tracks

Advanced colour calibration

Multi-camera mounting for 6 cameras

More than 100 MyDVD menu templates

Controls based on key images

Movement tracking with mosaic blur

Voice prioritisation

Collective processing

Video mask

4K video editing

360° video editing

Perfect transitions

Alpha channel export
Common functions :

Advanced video
editing software

Tools for recording
screen content and capturing
webcam video images

Creator of a DVD
menu with templates

Hundreds of filters,
effects, titles, transitions
and creative patterns
Comparison of the different versions :
STANDARD

6-track editing

Colour correction tools

Multi-camera mounting for 2 cameras

More than 20 MyDVD menu templates

Controls based on key images

Ultimate

Editing on an unlimited number of tracks

Advanced colour calibration

Multi-camera mounting for 6 cameras

More than 100 MyDVD menu templates

Controls based on key images

Movement tracking with mosaic blur

Voice prioritisation

Collective processing

Video mask

4K video editing

360° video editing

Perfect transitions

Alpha channel export
See some of Pinnacle 26's features in video
Why choose Pinnacle Studio Ultimate?
Editing function
advanced video
Get powerful editing in HD and 4K
on an unlimited number of tracks.
Unleash your creative potential with even more effects,
tools and functions.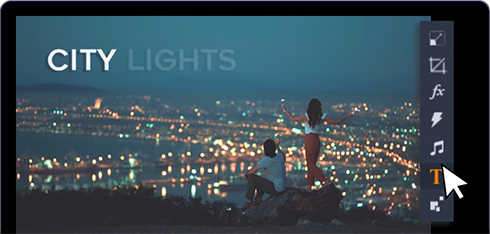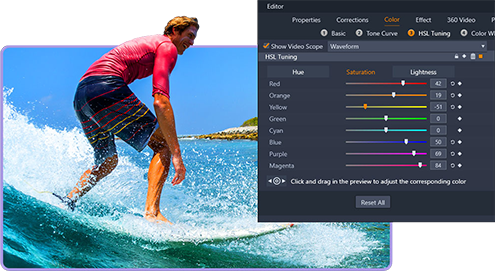 Professional Power Tools
Choose from a comprehensive palette that provides all the professional tools you need to make your next video production, including new video masks, comprehensive color calibration, MultiCam editing, Green Background effects, and more!
Intuitive controls
Simplify your workflow with intuitive editing tools. Customize your workspace and adjust all the details of your edits with key images.
Infinite possibilities of creation
Take advantage of endless creative opportunities with more than 2,000 professional effects and filters and make everything from basic fixes to professional enhancements.
Professional quality assembly
professional
Discover the powerful, accurate and intuitive video editing solution that gives you professional-quality results at a price everyone can afford.
Rich with powerful advanced features to help you achieve professional editing.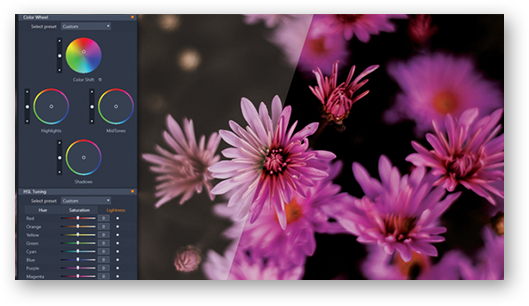 Set the tone with powerful commands for the colours
Control the mood of your videos with a complete palette of color calibration. Create professional themed effects that can be customized down to the finest detail, including keyframes. Color grading lets you completely transform the look of your videos, drawing attention to specific scenes or objects, and so much more.
Create compelling video from multiple cameras
Record videos from multiple angles and then edit them with Pinnacle's MultiCam Capture tool is both simple and fun. Simultaneously record images from your screen and webcam, easily capture video, system and microphone sound, and all with just one click. Plus, you can apply all your changes on the fly. It's the perfect tool for engaging your audience when delivering video tutorials, product demonstrations, dynamic videos and more!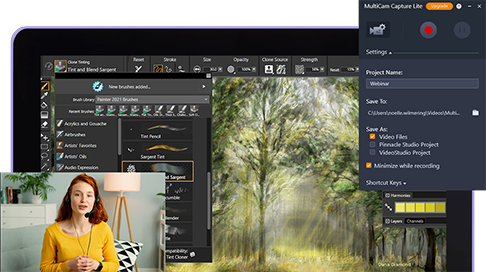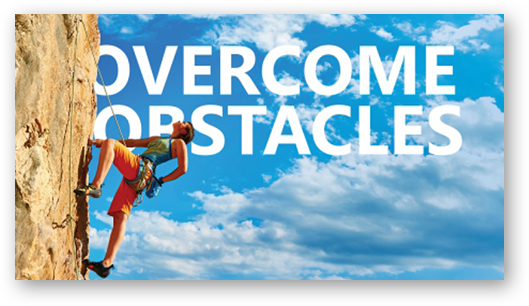 Enhance your images creatively with masks.
Video masks are revolutionary tools for both basic corrections, such as face blurring and subject enhancement, and more professional editing, such as removing unwanted objects, duplicating subjects, masking faces, and customizing transitions or creative effects.
Precision controls
and total flexibility
Pinnacle Studio gives users complete control to make precise changes. Adjust virtually all the parameters of your clips, effects and titles with keyframes. Take advantage of the flexibility of the interface and customize your workspace to keep the tools you use most at your fingertips. Get professional control over your editing process with Pinnacle Studio.
System requirements
General
Operating system :

Windows 11, 10 – 64 bits

Processor :

Intel Core i3 or AMD A4 3 GHz or faster processor

RAM :

4 GB or more

Graphics card :

1024 x 768 minimum resolution, 256 MB minimum VGA VRAM memory

Available hard drive space :

10 GB of free disk space for full installation
Import format
Video : - AVCHD, DV, HDV, AVI, MPEG-1/-2/-4, Flash, 3GP (MPEG-4, H.263), WMV, unencrypted DVD titles (DVD-VR/+VR), MOV (DV, MPEG-4, H.264), HEVC (H.265), DivX Plus MKV (*), XAVC, MXF, DVCPRO HD, XAVC S, GoPro LRV
(*) requires downloading DivX drivers from the DivX website.
Audio :

- MP3, MPA, M4A, WAV, AMR, AC3, AAC, Vorbis, WMA

Graphic :

- JPS, BMP, GIF, JPG, PCX, PSD, TGA, TIF, WMF, PNG, J2K
Export format
Disc : - AVCHD, DVD (DVD-R, DVD-RW, DVD+R or DVD+RW, double layer)
(*) requires downloading DivX drivers from the DivX website.
Video :

- DV, HDV, AVI, DivX, WMV, MPEG-1/-2/-4, Flash, 3GP, WAV, MP2, MP3, MP4, HEVC (H.265, H.264), DivX Plus MKV, JPEG, TIF, TGA, BMP, XAVC S, Plus MKV, JPEG, TIF, TGA, BMP, XAVC S

Audio :

- Dolby Digital on 5.1 channels
Accessories
DVD burner required for creating DVDs and AVCHD discs
Burning Blu-Ray discs requires the purchase of a separate plug-in from the product.
Pinnacle Studio

26 Standard

Perpetual license

Pinnacle Studio

26 Ultimate

Perpetual license